Ho ho ho, the holidays are right around the corner! If you're anything like us, you have a bunch of badass feminists in your life that you want to celebrate, but you're not sure what the heck to get them for a present. Don't worry, at carafem, we're always here to help! Take one thing off your already too long to-do list and check out these kickass gift ideas for all the badass feminists in your life. No matter where they fall on the naughty or nice list, we've got you covered 😉
1.
Trust Black Women Tee
Show your support for the collective voice of black women. Preorder a couple of these "Trust Black Women" tees from the certifiable badasses at SisterSong, a Southern-based organization whose purpose is to improve institutional policies and systems that impact the reproductive lives of marginalized communities.
Trust Black Women Tee, SisterSong
2. Repro Rights Ornament Bundle
For the people in your life that love Xmas and abortion access! These two hand-painted rose gold ornaments with the words "Abortion Isn't a Bad Word" and "Sugar, Spice, & Repro Rights" look just like tiny versions of the frosted cakes made by one of our favorite Instagram heroes, The Sweet Feminist. Yum 🍰
Repro Rights Ornament Bundle, The Sweet Feminist, $25
3. Gourmet Food Gifts from Women-Owned Shops
Here's another amazing idea for sweet feminists with sweet tooths! Goldbelly has a curated online marketplace that highlights shops that have been founded or are currently being run by women. No matter where you are in the country, you can find tasty treats to send to your loved ones from world-famous places like Magnolia Bakery in New York, MILK in Los Angeles, Good Cakes & Bakes from Detroit, and Ladurée in Paris. Cakes, confections, cookies, cupcakes, and more – it's like sending an edible hug, all while supporting kickass people who are making the world a much yummier place!  
Gourmet Food Gifts from Women-Owned Shops, Goldbelly, prices vary 
4. Notorious RBG: The Life and Times of Ruth Bader Ginsburg
With the recent passing of SCOTUS Justice Ruth Bader Ginsburg, what better way to keep her memory alive than with a story about the trailblazing badass? Inspired by the Tumblr that amused the Justice herself, this book by Irin Carmon and Shana Knizhnik combines pop culture and serious scholarship to tell the tale of Ginsburg's legal career. And if you don't know, now you know 👑
Notorious RBG: The Life and Times of Ruth Bader Ginsburg. Amazon, prices vary
5. Notorious Necklace
Speaking of the Notorious RBG, let the slay bells ring with this necklace inspired by the late and great Supreme Court Justice. Originally released in 2012, this special necklace with sparkling glass stones and a velvet tie has been reissued and the proceeds from the sale of this necklace (up to $500,000!) will be donated to the International Center for Research on Women.
Notorious Necklace. Banana Republic, $98
6. Fight For Equality Bracelet Cuff Set
She fought for our rights, now it's our turn to be the change. And what better way to be reminded of your power to enact change and fight for equality than with this 'Be the Change' and 'Black Lives Matter' cuff set? Also, because actions speak louder than words, 10% of the proceeds will be donated to NYCLU to protect voting rights and fight to make voting easy, accessible, and equitable for all people.
Fight For Equality Set, Bird + Stone, $70
7. Candy Cane Waterproof Vibrator
C'mon, we just got to have a little stuffing in the stocking for the holidays, right? This XXXmas, forget sugary candy canes and give a gift that keeps on giving and giving, all year long 😉  BTW, use promo code 'carafem' when checking out for 50% off your first item and free shipping. And in the spirit of giving, and giving, and giving some more – 10% of your entire order will be donated back to carafem when you use the code!  
Candy Cane Waterproof Vibrator, Adam & Eve, $16.95
8. My Rights Are Not For Grabs Tank
We just adore this super-soft muscle tank that features a strong statement about human rights on the back. Also, a portion of the proceeds for every purchase made at The Outrage are donated to progressive organizations, so your dollars help fund various non-profits and social movements. 100% of proceeds for this kickass tank benefit NARAL Pro-Choice America.
My Rights Are Not For Grabs Tank, The Outrage, $32
9. "PAY ME" Bobby Pins
Get that money! Make a statement without saying a damn word with these sparkly rhinestone bobby pins. You know your badass friend is worth it, make sure everyone else knows it too. 
"PAY ME" Bobby Pins, Wildfang, $13
10. Silver Jiggle Balls
Okay… maybe we got too much holiday on the brain, but did anyone else read that as Jingle Bells? Either way – jingle, jangle, or jiggle all the way with this set of silver Ben Wa balls designed to help tone pelvic floor muscles and improve sex life, no matter where you are. BTW, if these bells… sorry, we meant balls, get you in the mood for something other than discreet solo thrills… reach out to us for birth control before hopping on that sleigh 🔔

Silver Jiggle Balls, Lovehoney, $9.99
11. Fantastic Women: A Top Score Game
Get ready to inspire the next generation of changemakers and groundbreakers while playing this fun and informative Top Score card game! With stunning portraits by Daniela Henríquez, compare notes on 32 of the most courageous women ever, from Malala Yousafzai and Rosa Parks to Marie Curie and Amelia Earhart. 
Fantastic Women: A Top Score Game, Amazon, $13.45
12. You're the Only One I've Told: The Stories Behind Abortion
Is there somebody on your list that loves to read and combat the stigma that surrounds abortion? This book is a collection of stories that have been shared over the years with Dr. Meera Shah, a family medicine physician currently serving as the chief medical officer of Planned Parenthood Hudson Peconic in New York. A portion of the proceeds will be donated to Physicians for Reproductive Health, Reproductive Health Access Project, We Testify, and Whole Women's Health Alliance to promote reproductive health access. 

You're the Only One I've Told: The Stories Behind Abortion, prices vary 
And there you have it – 12 holiday gifts for badass feminists. Hey, that rhymes! BTW, when you're double-checking your naughty or nice list, don't forget your badass friends at carafem 😉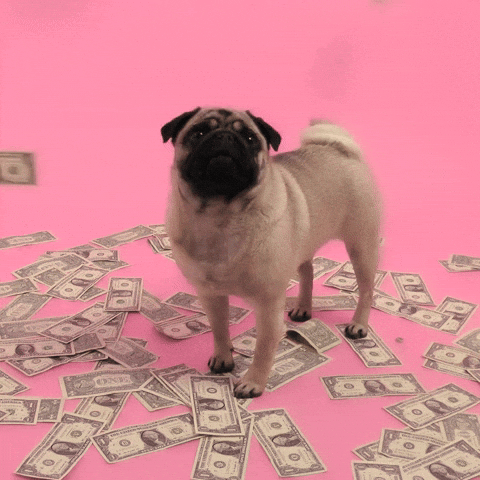 Throughout the holiday season, carafem is here for you! If you need abortion care, birth control, or STI testing and treatment, give us a call at 1-855-SAY-CARA or find your nearest location to schedule an appointment online.