It's the most shoppable time of the year! The holidays are just around the corner but finding the perfect gift for the badass in your life can sometimes be a little tough. Don't worry, at carafem, we're always here to help! We've gathered up a list of ideas to make it easy to give fun and unique gifts they'll never forget, no matter where they fall on the naughty or nice list.
1) RGB Ugly Sweater
Whether you dissent against holiday sweaters or not, this is the perfect RBG sweater for the season. Also, a portion of the proceeds for every purchase made at The Outrage are donated to progressive organizations, so your dollars help fund various non-profits and social movements. This sweater in particular benefits the National Organization for Women and Running Start. 
RGB Ugly Sweater, The Outrage, $65
2) Pro-Choice Sticker
Send the perfect message to show that you're pro-choice all day, every day with this amazing ASL pro-choice sticker. Designed by Sarah Epperson, this illustration is also available as a t-shirt and a portion of the proceeds benefit NARAL Pro-Choice America.
Pro-Choice Sticker, The Outrage $1.50
3) Badass Bitch Sweater or T-shirt
Perfect for the ultra cool, kickass person in your life that is super supportive and loving but also doesn't give a f*ck! This embroidered design is available as a sweater or a t-shirt and is super soft, super cozy, and super badass. 
Badass Bitch Sweater or T-shirt, Locher's, $65
4) Uterus Wall Decor
Celebrate the remarkable power of reproductive glory! Place an air plant inside this geometric piece of art and add life to this design. Or leave as is, it's amazing no matter how you choose to display it ❤️
Uterus Wall Decor, SpazzHappyLineDesign, $50 
5) Cuterus Uterus Pattern Socks 
Speaking of uterus, how about we make it cuterus! Socks are a classic holiday gift, but this design features a fun twist – with visions of uteruses, fallopian tubes, snowflakes, and ovaries dancing in our heads ?
Cuterus Uterus Pattern Socks, HUMAN, $19.99
6) Cooking Up Justice Cutting Board
Ok not going to lie, we really love The Outrage! And the badass cook in your life will really love this bamboo cutting board with a silicone grip and  "Cooking Up Justice" design done in collaboration with feminist writer Jessica Valenti to benefit the New Orleans Abortion Fund. 
Cooking Up Justice Cutting Board, The Outrage, $22
7) Lovability Inc. Power Pack
Gift a friend (or your partner) something sensual and useful this holiday. Lovability Inc.'s Power Pack includes three condoms in a reusable tin of your choice, vegan lube, and a choice "Fuckboy Repellent" glitter body spray, "Bae Spray" energizing body mist, or "Moregasm Mist" aromatherapy sheet spray. It's a good gift to help empower someone to try something new – while taking charge of their sexual health and wellness.
Lovability Power Pack, Lovability Inc., $24
8) Vesper Vibrator Necklace
Perfect stocking stuffer… get it? Okay, that joke was terrible – especially since this beautiful vibrator is not meant to be hidden away. This elegant piece of jewelry is a strong, slim vibrator with four speeds in two modes. Keep it as your own playful secret, or put on this subtly sexy piece of wearable tech as a signal to your partner(s) that festive fun lies ahead. BTW, if this vibe gets you wound up enough to want more than sex for one… reach out to us for birth control before stepping under the mistletoe! Come on in, we got birth control pills, emergency contraception, condoms, shots, implants, and IUDs. 
Vesper Vibrator Necklace, Carve, from $69
9) Mistletoe not Misogyny Sweatshirt
This sweater by Instagram reproductive rights rock star artist @LiberalJane (aka Caitlin Blunnie) is a cozy way to help smash the patriarchy, just in time for the holidays! Added badass bonus, 50% of the profits go to the Blue Ridge Abortion Fund and fund abortion access in Virginia.
Mistletoe not Misogyny Sweatshirt, LiberalJane, $30
10) IUD Pin
Wear your heart on your sleeve and your IUD Pin on your collar to show your support for reproductive health and birth control access for all! 50% of the profits from this pin go to Planned Parenthood, Reproductive Health Access Project, and SisterSong: Women of Color Reproductive Health Collective
11) Donations 
With all this talk about gifts that give back, consider making a monetary donation in the name of your badass friend or family member this holiday season! You can choose to donate to independent abortion providers… like carafem (hint, hint ?)!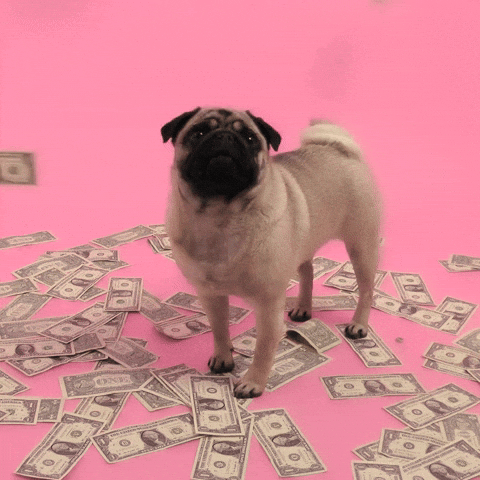 BTW, throughout the holiday season, carafem is here for you! If you need abortion care, birth control, or STI testing and treatment, give us a call at 1-855-SAY-CARA or find your nearest location to schedule an appointment online.