If you're like us, staying in for Valentine's Day this year sounds way more fun — and dare we say way sexier — than going out to an overpriced dinner. 
Here at carafem, we always have sex on the mind are always here to help, so we put together some ideas for celebrating Valentine's Day in the comforts of your own home! Whether you're solo and up for some sexy cyber fun, coupled up and open to learning a few new tricks, or you're spending the holiday lovin' yourself, here are some ways you can make Valentine's Day special while staying safe.
Single and in love with yourself
Just because you're single and not looking to mingle doesn't mean you can't spend the day with someone you love. Because as we all know – if you don't love yourself, how in the hell you gonna love somebody else?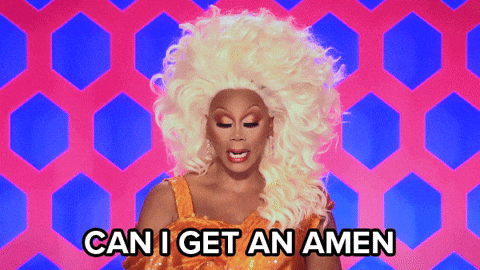 Unplug and take some time for yourself
Valentine's Day can be one of those days where you end up scrolling Instagram for hours, watching your friends with their significant others. Giving yourself permission to unplug for the day and turning your phone on silent might be the kindest gift you can give yourself.
Treat yourself to a self-care day
Break out that 24K mask, run a sparkly bubble bath, order some take-out (because your favorite restaurant could probably use some love today too), and take some time to show yourself some attention. Bonus points for enjoying your take-out while soaking in the bathtub! 
Solo Self-Care
Speaking of showing yourself some love, don't forget about… down there. Yeah, we're talking your naughty bits! Masturbation isn't a consolation prize for when there's no one else around, it's a way to understand and appreciate your body while providing stress-relief, connectedness, and self-knowledge. Which also reminds us…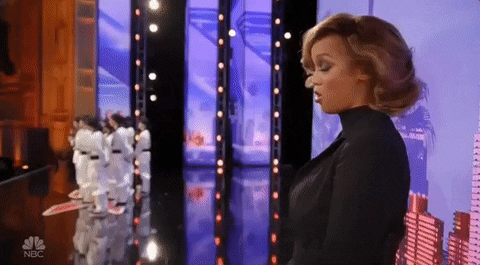 Whether you're single or in a couple (or whatever floats your boat), shopping for sex toys is a fantastic way to spend any day, but especially Valentine's Day! So as our Valentine's Day gift to you, use promo code 'carafem' at checkout online at Adam & Eve for 50% off your first item and free standard shipping. Plus, Adam & Eve will spread the love and donate 10% of your entire order back to carafem when you use the code 🥰
Single and Ready to Mingle
These may be strange times for romance, but socially distanced love is thriving. Virtual dating is easier than ever before with dating apps like Tinder, Bumble, and OkCupid becoming some of the best options for meeting new people. Whatever your heart desires, there's a dating app out there that's tailored to your outlook and needs. So while you don't need our help to find a date for Valentine's Day, we can help with some creative virtual date ideas for getting to know each other while maintaining a safe social distance.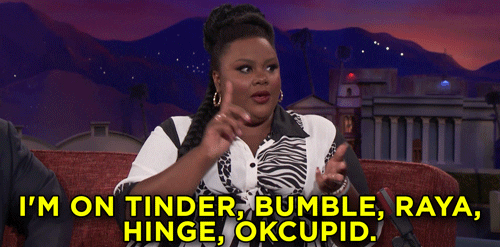 Virtually Tour the Louvre
One of the classiest date options, museums and galleries, are still largely closed due to shelter in place orders. But don't worry, you can still get your culture on together with your own private virtual tour of the world's finest curated collections! From L.A.'s Getty Museum, to the Louvre, and more – it's never been easier to explore and get to know new things with a new friend, all from the comfort of your couch.
Get to know each other 'deeper' via Spotify
Using Spotify's new Group Sessions feature, you can share your fave songs with your date as you're listening to them. Or take your conversations way, way, way deeper by sending prompts to each other like "Play a song that describes the type of love you're seeking" or "Play a song that reminds you of me", depending on where you're at in the getting to know you phase.  
Cyber Sex It Up
After you've gotten to know each other (or hey, maybe before – no judgments here!) you might want to see a little more of each other. Thank goodness for FaceTime, Skype, and Zoom! But as always, we're all about is safe sex – so before you zoom-a-zoom-zoom-zoom and a boom-boom, just wrap it up! That means, in the digital age, being sure to protect yourself online. Both Cosmopolitan and Reviewed have tips so you can protect yourself because sadly, revenge porn is a thing. 
People with Partners
Oh man, 11 months into the pandemic and your partner is wearing the same pair of sweatpants again for the 3rd day in a row? Seeing the same face every day certainly didn't result in that baby explosion everyone thought was going to happen – #BabyBust. But V-Day just might be a good time to reconnect with the only person that is allowed to see what's happening from the waist down when you're on your 4th video call of the day.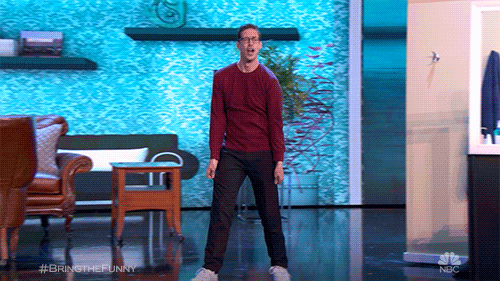 Learn how to heat it up in the kitchen
Have you and your significant other been watching so many cooking shows together that you both could recreate one of Gordon Ramsey's signature dish in your sleep? Ok, maybe your signature dish looks more like it should be featured on Nailed It!, so why not take a virtual cooking class together with a personal chef from a website like 100 Pleats or The Chef Upstairs? 
Dress to Impress
Sometimes, being all dressed up with nowhere to go is a fun way to remind each other how good you look so make it an all-out black tie date night at home! Don't forget to set the mood with a snazzy playlist, lots of lit candles, and a bottle of champagne. If you've been in quarantine, use this day as an excuse to put on some makeup, slip into your fave fancy outfit, and then be prepared to slip out of it as the evening wears on. 
Just have sex. No, seriously.
You might be surprised at how quickly the days can pass with nary an intimate touch between partners in quarantine. Or maybe this news doesn't come as a surprise to you at all. After all, you're together all the time! And it's common to assume that sex is just going to happen, rather than carve out space for it, which can lead to less intimacy. Consider scheduling some time during the day for a roll in the hay (2:14 AM or PM are both acceptable) and lean into the anticipation of slipping out of your sweatpants and into something else. BTW, if you're looking for some sex toys to add a little spice to your time together, we got some ideas for you 😉
No matter how you spend Valentine's Day this year, carafem has got you covered. From birth control options, STI testing & treatment, to abortion care, we're here for you. Give us a call at 1-855-SAY-CARA or visit us online to schedule an appointment.