It's that time of year again! The mornings are getting cooler, days are getting shorter, and college kids are heading back to campuses across the nation. To help prepare for the year ahead, we compiled these tips for back-to-school prep. Have more to add? Let us know in the comments!
1. Tests don't always happen in the classroom!
Start the semester off right by getting tested for common sexually transmitted infections. At carafem, we offer many types of testing services — from chlamydia and gonorrhea to herpes, HIV, and more.
2. Always have a "Plan B"
Emergency contraception (EC), also commonly known as the morning-after pill or Plan B, is a last line of defense against pregnancy. Say a condom breaks or your primary birth control method failed, emergency contraception is what you'd take, within 72 hours, to avoid getting pregnant. Just a heads-up, it's more effective the sooner it's taken. And while it's not as effective as a regular method of birth control, it's ALWAYS good to have some on-hand in case of an emergency. For only $20 at carafem, and no appointment necessary, there's no excuse to not to get some for your medicine cabinet just in case you, or a friend, needs it! At times, we'll discount it even further so sign up for our email list to stay in the loop.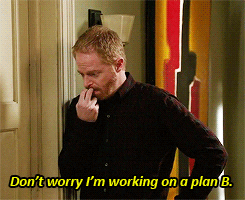 3. Consider an IUD or implant!
Not ready for kids in the next few years? Consider an IUD or implant. Both of these tiny devices take just a few minutes to insert and can't be seen or felt once they're in place. They are over 99% effective, can last up to 3-12 years, and can be removed at any time. Once removed, your body will return to its natural ability to conceive and you may be able to get pregnant right away. Also, IUDs and implants are covered by most insurance plans, including Medicaid.
4. Add condoms to your shopping list
Yeah, we know you got game. And there should be no shame in it! While IUDs and implants will protect you from pregnancy, those pesky infections we mentioned before are still a thing. So proudly pick up your fav condoms next time you're at the drugstore or pop by a carafem location for a few free samples! Safety first!
5. Understand ALL of your birth control options.
It's probably pretty clear — we love long-acting reversible birth control methods like IUDs and implants. But they aren't necessarily for everybody, so it's good to know your options. Check out seven different types of birth control here.
6. Help spread the word!
Did you learn something here? Think others might benefit too? Share this article on Facebook or Twitter. Thanks in advance! 😉